Welcome to Camp STEAM, Kingston!
Summer Camp 2023 Themes and Dates
Camp STEAM features 4 engaging themes with unique programming, each running twice over the course of the summer. Campers will enjoy fun programming and work on interesting projects featuring aspects of all STEAM areas each week, all wrapped in that week's theme! Read more about our themes and projects.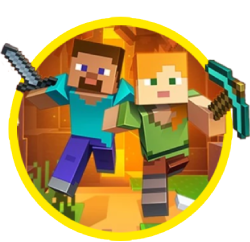 Minecraft: Creators
July 4-7  |  July 31 - Aug 4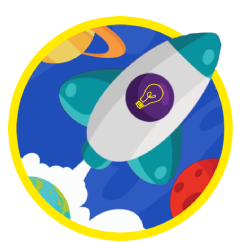 Space Odyssey
July 10-14  |  August 8-11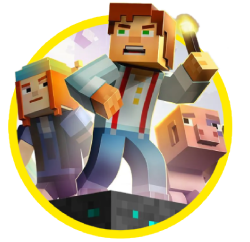 Minecraft: Constructors
July 17-21  |  August 14-18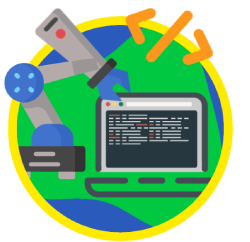 Coding & Robotics
July 24-28  |  August 21-25
Kingston Christian School
1212 Woodbine Rd
Kingston, ON K7P 2X6
5-day camp weeks: $265 per child
4-day camp week (July 4-7 & August 8-11): $212 per child
Before and After Care
Camp hours are from 9:00 am - 4:00 pm. For your convenience, we offer before camp care from 8:00am-9:00am for $30 for the week, and after camp care from 4:00pm -  5:00 pm for $30 for the week ($24 for 4 day weeks). Add these to your cart at check-out!
Camp Gear
Get your Camp STEAM spirit on! T-shirts are available for $15, Hoodies for $28, and hats for $12. Add them to your cart during camp registration, or purchase them separately. Items will be delivered at the start of your child's first camp week.
What is the maximum number of kids per week at this camp?
Every week, there will be a maximum of 40 children.
Is there air conditioning?
Yes! The Kingston Camp STEAM location has air conditioning.
How many counsellors are there, and what are their backgrounds?
Typically, our counsellor to camper ratio is 1:7. In other words, there is 1 counsellor for every 7 campers.
The majority of our counsellors are university and college students (some secondary school students are hired each year, as well). We also employ teachers who want to create an impact in the summer months, as well as graduates of teachers colleges across Ontario. A recent Vulnerable Sector Police Check is a mandatory requirement for all counsellors. There will be at least one counsellor present at each camp location with their First Aid certification at all times.
I have a question that's not listed here. What do I do?
Our general FAQ page is full of great info that might help! If you don't find your answer there, we're also here to help in a bunch of ways: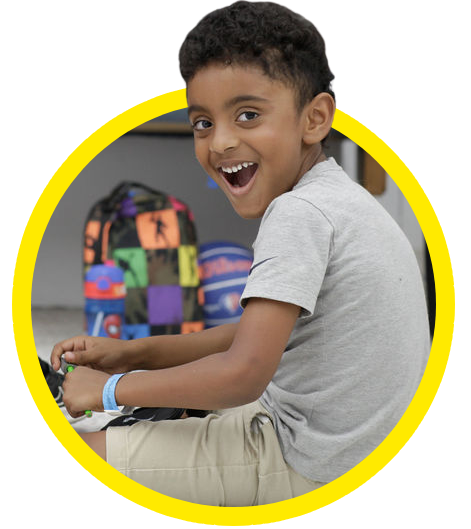 Join Us for Summer Camp 2023!
Sign up to get Camp STEAM news and updates.